Responsible Materials
From farm to finish – we're deepening our commitment to a more sustainable supply chain.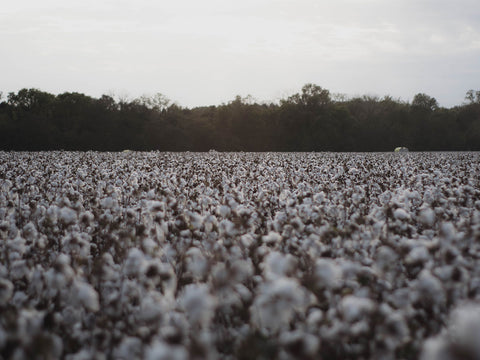 It All Starts Organically. Organic isn't a trendy marketing word for us. It is the non-negotiable foundation for our business. By choosing to use organic cotton from our very first day. The world of conventional cotton farming is filled with shortcuts and exploitation, and it's unforgivably dark stuff. In India, the average life expectancy of a cotton farmer is 35 years old, because of potent pesticides on the one hand, and supplier debt leading to preventable suicides on the other. We have committed to using organic cotton because it makes a better life for the people who grow it and because it makes a better product for the people who use it. It also saves 90% of the water used in conventional farming methods, and pays premiums to those who plant, ensuring that they remain debt-free.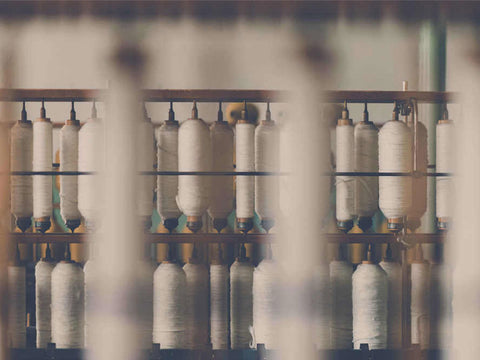 Conventionally grown cotton uses more insecticide than any other crop in the world. Pesticides and insecticides are distributed (with very little transparency) by major agribusiness firms and have a well-proven track record of harming the soil, air quality, the waterways, and the surrounding biological diversity where they're used. Additionally, when you bring conventionally grown cotton into your house, it can harbor traces of the chemicals used to treat it, causing irritation, rashes and dizziness.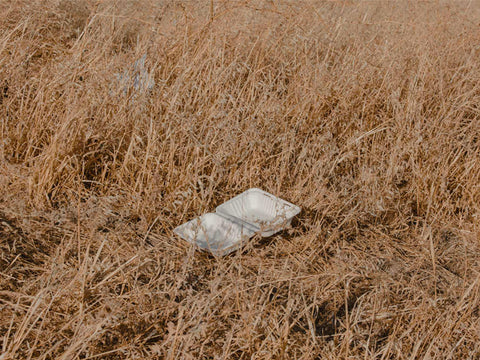 When cotton is grown organically, it substantially reduces the harm done to the environment around it. For pest control, we use marigolds instead of chemicals. Organic cotton also uses 90% less water. To us, it's a no-brainer. A safer, more sustainable raw material that makes a softer, more luxurious product?
By every measure, Organic cotton has a leg up on the competition.
When there's only one material in a product like our Organic cotton towels, you can't accept anything less than the best. The three properties that make Organic Cotton superior—strength, softness, and color retention—are what make it the perfect material for the Ownkoti.
Comfort: The smooth, clean fibers of Organic cotton make yarns whose softness is straight up unrivaled by any other cotton.
Resilience: The strength of the fibers not only ensures that the product lasts a long time, but that it does its job well for the life of the product.
Practical Luxury: The combination of softness and strength gives the bedding products a luxurious look and feel with no pilling or wrinkling, plus everyday workhorse usability
Waffle Weave: Organic Cotton is the only fiber we could achieve our signature waffle weave with, which gives our towels their quick-drying breathability and exceptional absorbency
Lightweight: Lighter, thinner yarns woven into an open weave result in a remarkably lightweight towel that still feels substantial
Colorfastness: The strength and thinness of the Organic Cotton fibers allow us to garment wash our towels, giving them rich colors that won't fade.