Our Quality & Value
Taking Good Care of Home, People and Planet.
We've always made premium quality, long-lasting, natural fiber home essentials. This approach of conscious consumption drives us to deepen our commitments to people and planet. Because we believe you should feel as good about purchasing our products as you do when using them in everyday life.
Our Quality
Superior Softness
The ultimate ingredient for a luxurious sleep is softness, our textile enhances that.
Free of Toxins
Our products are free of toxins, harsh chemicals and dyes.
Clear Skin
Reduce breakouts and acne caused by bacteria on your pillow
Anti-odor
Say goodbye to odor-causing bacteria and enjoy fresh sheets every night
Luxury Comfort
Light, smooth, and temperature neutral, our sheets feel like sleeping on air.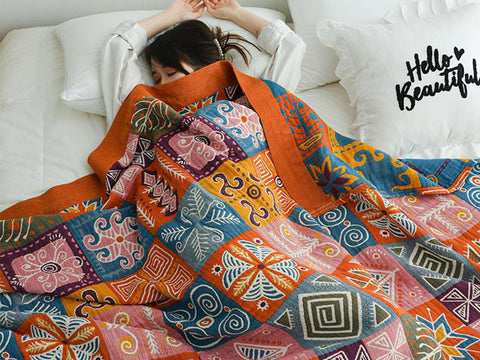 Our Values
Never satisfied, never done, always improving, always innovating. It can't only be the softest or prettiest, it must do more!
Our values reflect an attitude of humble simplicity, minimalist style, and outstanding quality that speaks for itself. We believe that if you're going to build it, take your time and make it last, make it excellent, and love the customer.
To us, life is not about just making money. We believe it's about living well, living right, and serving others. It's at the core of every product we craft and it's in our heart at the end of each day when we lay our families down to sleep.