Manufacturing
Responsibility is not just environmental, but social as well – and we have a responsibility to ensure we only work with ethical manufacturers.
It's no secret that conventional textile factories commit some pretty serious workplace abuses. The garment industry drives a demand for low overhead and quick turnaround, leading to dangerous and untenable working conditions. Employees, some of whom are children, work long hours without proper rest, accommodations, or pay. Our products are made by adults, who are paid fairly, treated with respect, and who work at will. We do not employ child labor, and frankly, we don't look too kindly on anyone who does.
Diversity, Equity + Inclusion
We are committed to taking action towards anti-racism – and to meaningful, lasting change
Code of Vendor Conduct
Ownkoti conducts its business in an ethical manner.  We are concerned about human rights.  We expect our vendors to share our ethical concerns.  We use the following standards in selecting our vendors and expect compliance with these standards by our contractors, subcontractors and suppliers.  We want you to be aware of our standards.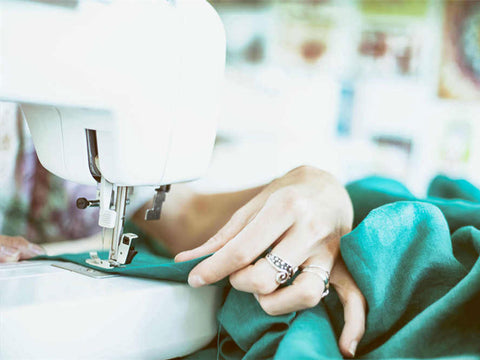 Safe and Healthy Workplace
We seek vendors that provide a safe and healthy workplace that complies with local laws.

No Forced or Compulsory Labor
We will not knowingly work with vendors that use forced labor in the manufacturing of our products.

Fair Disciplinary Practices
We will not knowingly use vendors that use corporal punishment or other forms of mental or physical punishment.

No Discrimination
While we respect cultural differences, we believe workers should be employed based on their abilities, rather than their personal characteristics or beliefs.

Reasonable Working Hours and Overtime
We seek vendors that do not require more than a 60-hour work week on a regularly scheduled basis, except for compensated overtime in compliance with local laws.

Fair Wages
We seek vendors that share our commitment to the fair wages and benefit levels that address the basic needs of workers and their families.

No Child Labor
We seek vendors that do not use child labor. We will not knowingly use vendors that use labor from persons under the age of 16 regardless of the law of the country of origin.
Our Commitments
We're setting a course to improve our operations, sourcing, supply chain and brand.